What to do before, during and after your run to make it a great one.
Whether you prefer running on a treadmill or outdoors on a dirt trail, two miles or 10 miles, in the rain or on the beach, we want every run you take to be better than the last.
In honor of National Running Day, we rounded up a few things to do before, during and after your run, to make it the best one yet.
"Success isn't how far you got, but the distance you traveled from where you started."
–Steve Prefontaine
Before
Stretch/warm up: Get your body and muscles ready with a quick warm up sesh. Here are a few great pre-run movements to incorporate into your routine.
Eat a snack: Provide your body with the fuel it needs to push through those miles, including foods such as pasture-raised eggs, sweet potatoes and whole-milk yogurt.
Make a killer playlist: Need some musical inspiration? Try building your perfect running playlist with help from one of these apps.
Create a route: There's an app for that! Map out your run with help from apps such as Run Keeper or Map My Run so you can hit the pavement hard.
Hydrate: Drink up! Here's how to find out if you're dehydrated before a run.
Commit to the cause: Set a mileage goal, then go get it! (But don't forget to have a little compassion on yourself.)
During
Practice good breathing techniques: Don't catch yourself out of breath!
Be alert and pay attention: If you're running outside, always be aware of your surroundings—for your safety, and the safety of others.
After
Have a post-run snack: Refuel with a little help from protein.
Hydrate (again!): This one is pretty self-explanatory: When you run, you sweat, which means water is being lost from your system. Rehydrating helps you recover faster.
Stretch/cool down: Give your muscles a chance to recover, and thank them for all their hard work during your workout.
Smile: You did it!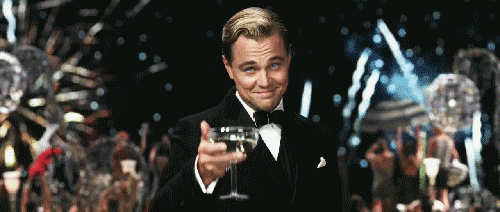 If you can't celebrate National Running Day by running…
So, you've injured yourself and you can't exactly get out and run—that's OK. Don't overdo it. Instead, celebrate National Running Day by trying one of these alternative workouts instead.
Love to run? Subscribe to 24Life's Happy Hour newsletter for updates on articles about running, visit our running collection on the homepage and check out our April magazine, "Run For It."
Photo credit: johnkellerman, Thinkstock